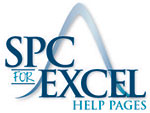 The software sets the minimum and maximum values for the value (Y) axis. You can quickly change these settings back to Excel's automatic settings by doing the following:
1. Select the chart. Below is an example of an X chart that has a Y-axis minimum of 10 and maximum of 30.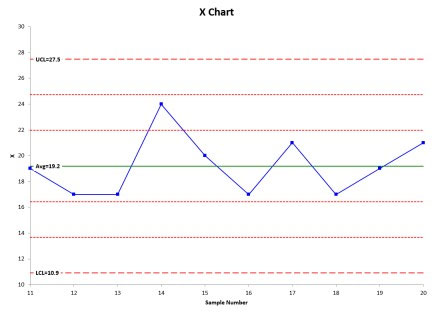 2. Select "Actions" in the "Control Charts" panel on the SPC for Excel ribbon to display the Control Chart Actions form.
3. Select the "Rest chart's value axis" option.
4. Select OK on the "Control Chart Actions" form. The chart's Y axis minimum and maximum are set to Excel's automatic setting. The Y axis minimum is 0 in this example; the maximum stayed the same.